Can I Find Back Issues?
Can I Find Back Issues?
Back Issue Library
Key features in this edition - PLUS Our newest members welcomed, News, Views and the latest products and case studies :
IPfocus Issue 39
Mayflex add Video Analytics

Become Part of the Forum

Unique Funding

Safe City Armenia

IP Technology and Golf

Move to IP in Retail

Hello World, I am Nano!

New Partnership

Technical Briefing

IP-in-Action LIVE Dominican Republic

Ultimas Noticias

Canadian Illumination

View from across the pond

Under the Microscope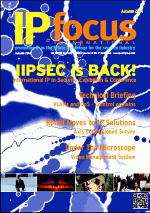 IPfocus Issue 38
Axis Communications is watching ewe…

Tampere City Deployment

An Absolute IP Fest Southampton

Lost Car - Not Any More!

FLIR Product Launch

UTC - What's New?

Technical Briefing

IFSEC Suppliment

IP-in-Action LIVE Peru

Ultimas Noticias

Australian Illumination

IP UserGroup USA News in Brief

Indigo in the Dock

Xtralis Award Winner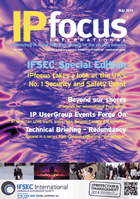 IPfocus Issue 37
News & Views

IP UserGroup looks East

Reduced Security Costs

Safety in Czech Republic

Become Part of the Forum

Welcome!

Safest Street in London

Peer Adresses IP UserGroup Event

IP-in-Action LIVE UK

Russian Campus Security

DVS - FLIR Distribution

EVENT Preview

Technical Briefing - PoE

Cheers!

EVENT Preview

Seeing is believing

IP-in-Action LIVE Colombia

Ultimas Noticias

Simple. Compatible. Cost Effective.

Latest News from the States

New Jersey Project

New Access Player

IP UserGroup Directory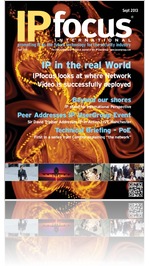 IPfocus Issue 36
News & Views

IFSEC Show Guide & Special Supplement

IP Audio & Video

CCTV as a Business tool

Adding Value with Analytics.

Detection v Identification.

21c ARC services.

Network MasterClass from the ground up...

Utilities & Critical Infrastructure

PSIM v VMS an Explanation.

IP for Messaging.

NVR/DVR storage solutions

On the Record Interview

To old to learn!

Getting Staff to support Networking.

Talking "IP" without a translator.

Partner for profit.

Establishing true needs.

Membership Update and Directory

.